Car accidents are far too common and often lead to serious injuries that upend their victims' lives. If another driver's negligence or carelessness leaves you or someone you love injured, an experienced South Florida car accident attorney is standing by to help.
The Other Driver
While car accidents come in every shape and form, they are often caused by the other driver's negligence. Driving is an immense responsibility, and when motorists fail to live up to this duty of care, dangerous accidents are often the result. Driver negligence can come in any of the following common forms:
Failing to obey the rules of the road
Driving while distracted
Drowsy driving
Aggressive driving
When motorists fail to take the safety of others seriously, they make our roadways far more dangerous for all of us.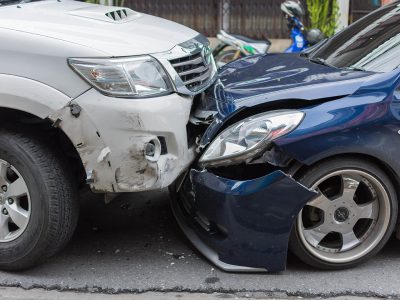 Seeking Fair Compensation
In order to pursue your most complete recovery, you will need just compensation that fairly covers every category of covered loss you experience, including:
Property damage to your car and its contents
Medical expenses, including both current and ongoing costs
Lost income related to lost hours on the job, including any decrease in overall earning potential
Physical and emotional pain and suffering, which can exacerbate other categories of loss
Protecting Your Claim
If you've been injured by another driver's negligence, some of the most important steps you can take in terms of protecting your rights and your claim include the following:
Seeking the immediate medical attention you need and following your doctor's instructions carefully
Working with a dedicated Fort Lauderdale car accident attorney from the start
Allowing your attorney to communicate with the insurance company on your behalf
Taking a break from posting on Instagram and other social media platforms – the insurance company is looking for a way to twist your words
How a Dedicated Car Accident Attorney Can Help
Obtaining compensation that covers your complete losses can play a critical role in your overall recovery, which makes having a trusted car accident attorney in your corner critical. Your attorney will ably take on all the following primary tasks:
Skillfully negotiating with the insurance company for the compensation to which you are entitled
Gathering the evidence necessary to build your strongest claim
Hiring expert witnesses and accident recreation models in support of your claim
Preparing to take your case to trial in the event the insurance company refuses to engage in fair negotiations
Consult with an Experienced South Florida Car Accident Attorney Today
At Rogers Law Group, our accomplished car accident attorneys dedicate their practice to helping car accident victims like you obtain the compensation they deserve under Florida law. We serve clients throughout the Tri-County area and the rest of Florida. With our no-win no-fee guarantee, you will never have to pay for legal fees unless you recover compensation. For more information, please don't wait to contact or call us at 954-999-5807 today.