If you work in the construction field, no one has to tell you it's dangerous work that can lead to very serious accidents. If you are injured on the job in your capacity as a construction worker, reaching out to an experienced Fort. Lauderdale construction accident attorney is one of the most important steps you can take in terms of protecting your rights and obtaining your rightful compensation.
Protecting Yourself and Your Construction Accident Claim
If you have been injured at work, there are several important steps you should take to help protect yourself and your workers' compensation claim, including:
Seek immediate medical attention. Early diagnosis is very closely associated with favorable health outcomes.
Let your supervisor, boss, or employer know that you were injured on the job as soon as you're able to do so.
Seek the skilled legal guidance of a dedicated construction accident attorney early in the process and allow them to guide your claim smoothly forward by communicating and negotiating with the involved insurance company on your behalf.
Take your medical team's advice seriously and carefully follow all their instructions.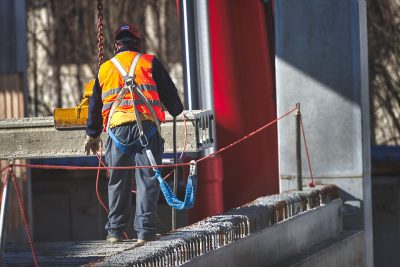 Recovering on Your Complete Losses
If you were injured while at work, your employer is responsible for covering the following losses you experience:
The covered medical expenses you incur, including ongoing expenses related to complications and secondary health concerns
Your lost income on the job – at a specific percentage of your earnings at the time of the injury-causing accident
The insurance company is adept at minimizing settlements, which makes having skilled legal counsel key.
Call a Construction Accident Lawyer in South Florida Today
If you have suffered injuries in a construction accident, you should contact an attorney today. At Rogers Law Group, we offer free case evaluations and only collect legal fees when our clients obtain compensation. Call us today to schedule your free consultation.