If you or someone you love has been injured while working at sea, the law that covers your maritime accident claim is exceptionally challenging – with additional layers of complexity. Because your recovery is paramount, working with a seasoned maritime accident attorney is the best path forward.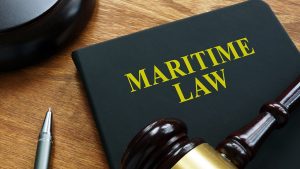 Maritime Law
Maritime law refers to legislation that governs actions on the water and on boat docks. While maritime law used to exclusively govern ocean activities, it now extends to all navigable waters, whether foreign or interstate. Federal laws govern maritime cases, and while every maritime case is unique to its own specific circumstances, they often fall into the following basic categories:
Accidents related to commercial fishing
Accidents related to commercial shipping
Incidents of falling overboard
Repetitive movement injuries sustained by maritime workers
Accidents related to operating heavy equipment either on navigable waters or on nearby docks
Accidents related to toxic cargo
The most significant factor when it comes to maritime accidents is that they tend to be especially dangerous.
Compensation Sought
If you have been injured in a maritime accident, the road toward recovery can be long and difficult, which makes obtaining fair compensation in each of the following covered categories critical:
Medical expenses, including your current healthcare bills and your need for ongoing medical care
Lost income, including any losses related to a decrease in earning potential
Physical and psychological pain and suffering
Contact a Maritime Accident Attorney in South Florida Today
If you have sustained injuries in a maritime accident, you should contact a lawyer immediately. Our skilled team of maritime attorneys will review your case and determine whether you can file a claim, and we will only collect legal fees if we obtain a favorable outcome. Call us today to schedule a free case evaluation.