Injury-causing elevator accidents tend to be as dangerous as they are terrifying. The public buildings we enter in the course of a day have a significant responsibility to our safety, and this extends to maintaining elevators in excellent working condition. If a property owner's negligence causes you to be injured in an elevator accident, turn to an experienced Fort Lauderdale elevator accident attorney for the legal guidance you need.
Common Causes of Elevator Accidents
Elevator accidents can come in many dangerous forms, but some of the most common are caused by factors such as the following:
Uneven or slippery entrances that lead to trip-and-fall or slip-and-fall accidents
Defective doors that harm occupants as they enter or exit the elevator
Free falls caused by faultily employed or poorly maintained pulley systems that are unable to handle the weight load
Unbalanced leveling that causes the doors to open before or after the actual landing
Imbalances in the elevator's mechanics that lead to dangerously excessive or inconsistent speed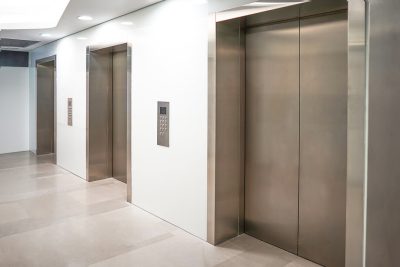 Seeking Fair Compensation for Your Losses
The losses you experience as a result of an elevator accident can be considerable, including:
Mounting medical bills
Lost earnings that may extend to lost earning potential
Physical and psychological pain and suffering
Consulting with an experienced elevator accident attorney early in the process is the best way to protect your rights – in pursuit of your rightful compensation.
Contact a South Florida Elevator Accident Attorney Today
If you have sustained injuries in an elevator accident, you should contact a lawyer immediately. We offer completely free case evaluations and only collect legal fees if we obtain compensation on your behalf. Contact us today to schedule a free case evaluation.