When you head to the salon for a cut and color, you expect to come away refreshed and at your best, and the last thing on your mind is suffering chemical burns in the process. Unfortunately, such injuries are more common than you may realize, and the consequences can be grave. If you or someone you care about has suffered a chemical burn at the salon, an experienced South Florida chemical burn attorney can help.
Chemical Burns
The Mayo Clinic shares that chemical burns refer to the tissue damage caused by strong acids and other toxic substances, and hair dyes, perm solutions, straighteners, and other formulas employed by salons fit the bill. It's important to note that some chemical burns that are caused by milder chemical formulas – like those often used in hair salons – can become far more serious with longer exposure, which means the longer the treatment remains on your hair, the more damage it can cause. When heat is added into the mix, as it often is with salon treatments such as bleaching, relaxing, and dying, the risk factor increases significantly.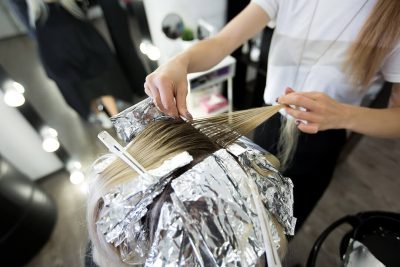 Take Immediate Action
If you recognize a burning sensation while a salon procedure is taking place, it's time to take action by telling your stylist and engaging in the following precautions – as reported by Cleveland Clinic:
Remove any clothing that is contaminated with the offending chemical. At the hair salon, this generally means removing the protective cape and any cloth or paper neck coverings. Wearing gloves helps to ensure that your hands won't be injured in the process.
Remove the chemical itself, which generally requires having the formula thoroughly rinsed from your hair. Attempting to wipe it away can exacerbate the damage caused and can spread the toxic chemical to other areas.
Continue rinsing the affected area, keeping the contaminated water away from you in the process.
Seek Medical Attention
If you have suffered a significant chemical burn as a result of a salon process, it's time to seek immediate medical attention. Some of the tell-tale signs of chemical burns, according to Cleveland Clinic, include:
Blistering, peeling, redness, or scabs
Dry, cracked skin
Lingering pain
Swelling
Discoloration of skin
Duty of Care Owed to You
The hair salons you visit for various treatments and procedures are responsible for taking the reasonable precautions necessary to help ensure your safety throughout the process. For example, hair dyes and bleaches are intended to be applied to the hair itself – and not the scalp. If your hairdresser massages the chemicals into your scalp then plops you under the dryer to speed up the process, which is not uncommon, it significantly increases your risk of suffering a chemical burn.
An Experienced South Florida Chemical Burn Attorney Is Standing by to Help
If you have suffered chemical burns at a hair salon, you should speak to a lawyer immediately. The attorneys of Rogers Law Group understand how serious these injuries can be and will do everything to get you the compensation you deserve under Florida law. We work with clients throughout the Tri-County area and the rest of the state. To learn more, please don't hesitate to contact or call us at 954-999-5807 today.