Fort Lauderdale Car Accident Lawyers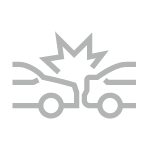 Car accidents and motor vehicle accidents are never a positive experience for any party involved. Unfortunately, these accidents are very common in Fort Lauderdale and across South Florida. The tri-county area has a growing population and constant tourism that attracts out-of-town drivers who are unfamiliar with the area.
The potential risk for a South Florida auto accident is always present, especially on popular South Florida highways such as Interstate 95, the Florida Turnpike and main thoroughfares like Broward Boulevard and Las Olas Boulevard.
Our Fort Lauderdale car accident lawyers are here to help you obtain justice.
Our Fort Lauderdale Car Accident Lawyers will Fight for You
If you are involved in a car accident or motor vehicle accident in South Florida, it is important to consult a doctor and a knowledgeable Fort Lauderdale Car Accident Attorney.
Our experienced auto accident attorneys have offices in Downtown Fort Lauderdale and are uniquely equipped to handle your case after a car accident. It is important to consider all of your options before accepting a quick settlement. Our Fort Lauderdale car accident attorneys can help guide you through the process, inform you of your rights and options, and make sure you are on the road to recovery with peace of mind.
Injuries from Car Accidents
We understand that the recovery process from injuries like whiplash, concussions, broken bones, herniated disks, brain damage, and spinal cord injuries can be difficult. Our South Florida motor vehicle accident attorneys have a long and successful track record of helping clients recover the maximum damages after auto accidents of all kinds. Choosing the right legal counsel is crucial to creating the best possible outcome for your South Florida car accident case.
Our talented Fort Lauderdale, Florida car accident attorneys serve Broward County, Palm Beach County and Miami-Dade County and the surrounding areas.
The Rogers Law Group is prepared to help you and your family navigate the legal and financial challenges resulting from a motor vehicle accident, car accident, truck accident, motorcycle accident, and more. The Rogers Law Group is the premier place for trusted Fort Lauderdale personal injury attorneys.
Our skilled lawyers have extensive experience handling car accident and motor vehicle accident claims. We help you recover the maximum available compensation for your injuries, losses, and pain and suffering. Get in touch with us for a free consultation. We can help handle your case with care, and we will fight for justice in your case.
Our auto accident lawyers in Fort Lauderdale can assist with every aspect related to your auto accident. Common cases include but are not limited to:
Car Accidents
Truck Accidents
Motorcycle Accidents
Bicycle Accidents
Bus Accident
Pedestrian Accidents

Uninsured Motorists
Limousine Accidents
Distracted Driving Accidents
DUI's
Rear-end & Parking Lot Accidents
Speeding Accidents
If you have been injured in an auto accident in South Florida, our experienced Fort Lauderdale auto accident attorneys will protect your interests and fight to obtain justice.