Fort Lauderdale Maritime Lawyers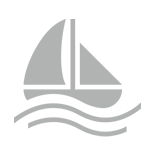 Maritime law, also referred to as admiralty law, is a body of law that concerns any activity that happens on the water.  Maritime law is particularly important in South Florida, as lots of its industry, tourism and economy is focused around the ocean, the Intracoastal Waterway, and water related activities of all kinds. Our Fort Lauderdale maritime lawyers are uniquely equipped to assist with your case and help you to obtain justice.
Maritime law cases cover a variety of categories including, but not limited to:
Cruise ship injuries
Cruise ship excursion injuries
Seaman injuries (Jones Act cases)
Harbor worker, longshoreman, and stevedore injuries (Longshore and Harbor Workers' Compensation Act (LHWCA))
Marine insurance claims
Cargo damage
Maritime injury cases,
Property and vessel arrests
Salvage
And more . . .
Our Fort Lauderdale Maritime Lawyers are Ready to Fight for You
If you or a loved one have been involved in an unfortunate maritime related incident or issue here in South Florida, it is important to consult an attorney as soon as possible. Our Fort Lauderdale maritime lawyers will help guide you through the process, explain your rights, and help you obtain justice.
Our experienced maritime attorneys have offices in Downtown Fort Lauderdale, and are uniquely equipped to handle your case after any maritime accident.
Maritime employees or seamen have many similar job duties to land laborers, but maritime work is inherently more dangerous because of the numerous additional risks of working on a ship. Maritime law offers additional protection to those who work at sea, and we will help to detail your specific rights and how they apply to your case. The Rogers Law Firm is equipped to handle your maritime case in an expedient and calculated manner, while keeping you informed of your options while we work to obtain the best possible result.
Maritime workers have many options when pursuing legal action should they suffer an accident or injury at sea. Work-related injuries are the most common. If you had to seek medical attention while at sea, contact The Rogers Law Firm so we can help obtain the compensation you deserve.
Additionally, if you were injured aboard a cruise ship as a passenger, you may have a claim. Due to legal pitfalls, such as a contractual statute of limitation (i.e. time to bring a lawsuit), it is crucial that if you were injured as a passenger aboard a cruise ship to seek help immediately. The Rogers Law Group will be happy to consult with you on your case.
It is important to consider all of your rights before accepting a quick settlement. Our South Florida maritime attorneys can help guide you through the process, inform you of your rights and options, and make sure you are on the road to recovery with peace of mind.
Our talented Fort Lauderdale, Florida Maritime Lawyers serve Broward County, Palm Beach County, Miami-Dade County, and the surrounding areas.
The Rogers Law Group is prepared to help you and your family navigate the legal and financial challenges resulting from maritime accidents such as cruise ship injuries, harbor worker and longshoreman injuries, and Jones Act seaman injuries.
The Rogers Law Group is the premier place for trusted Fort Lauderdale personal injury attorneys. Common cases include but are not limited to:
Boating Accidents
Cruise Ship Accidents
Cruise Ship Personal Injury
Shipyard Accidents
Tugboat Accidents
Oil Platform Accidents
Deck Accidents
Commercial Fishing Accidents
Deck Accidents

Cargo Ship Accidents
Ferry Accidents
Cargo Ship Accidents
Dive Boat Accidents
Maritime Wrongful Death
Barge Accidents
Jack-up Rig Accidents
Get in touch with us for a free consultation, we can help handle your case with care and we will fight for justice in your case.